Community
We give back to society by supporting causes that are meaningful for us.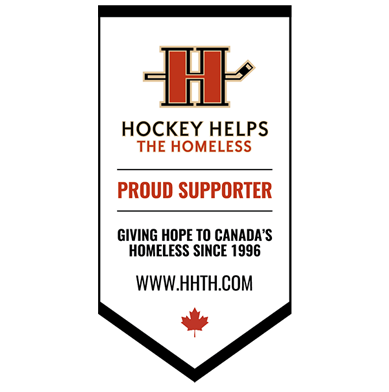 Destination Logistics supports a Nationwide organization called Hockey Helps the Homeless

Hockey Helps the Homeless leverage Canada's affinity for hockey to raise awareness and financial support for the homeless through education, fundraising, and by partnering with solutions-based local homeless support agencies.
visit their website at : www.hockeyhelpsthehomeless.com
Destinations Logistics Corporate Social Responsibility Policy/ Code of Conduct
This policy applies to our company and its futures subsidiaries. It may also refer to our customers, employees, shareholders, suppliers and partners.
Business Ethics and Transparency
In our business we meet profit expectations of shareholders and maintain responsible balances with our customers, employees and suppliers.
We are committed to an open, transparent and meaningful dialogue with all stakeholders, including shareholders, customers, employees and regulators, among others. We'll promote with all our stakeholders, fair dealing, respect of the law, and anti-bribery and anti-corruption practices.
Employee Relations
We maintain a family like culture with employees; an open management helps us to have better collective knowledge. Our employees have a sense of ownership in and responsibility, in highest standards of ethics and professionalism.
We'll ensure that we support diversity and inclusion. We are committed to providing equal opportunity in all aspects of employment and will not engage in or tolerate unlawful workplace conduct, including discrimination, intimidation, or harassment. We are a committed equal opportunity employer and will apply fair labor practices.
Environment, Health & Safety
Our company recognizes the need to protect the natural environment. Keeping our environment
clean and unpolluted is a benefit to all. In our office we consider reuse and recycle practices, while also using environmentally-friendly technologies.
For the success of the company and the employees, a healthy and safe work employee place is very important for us.
Community Investment
We give back to society, we get behind causes that are meaningful for us, as a part of our social responsibility we donate to children's community organizations.